The ART course uses time tested stories (Akbar-Birbal, Jataka, Panchtantra, Mahabharat, Ramayana, etc.), as an educational tool to introduce the key ingredients of empathetic critical thinking, applicable in real life situations, in a fun filled engaging manner.

The above description of ART course is just for hygiene purpose. You must pursue this course only for the right reasons and therefore, in order to make a decision, you must ask yourself the following two questions:
Question1: What is that you are searching for that has brought you to this page?
Question2: Am I the right teacher who can help you complete your search?
The answer to the Question1 is something that I cannot give, for its something that you only will have to find out. Once you find out the answer to Question1, then only I can provide some inputs which can help you w.r.t Question2. So, my simple request to you is that please ensure that you take this course only when you have answers to above two questions.
Once you accomplish a clarity w.r.t the Question1, you will need to know me so that you can answer Question2. Therefore, let me share with you the following points to help you get a brief overview w.r.t me:
I don't believe in teaching. I believe that the role of a good teacher is to brighten the world around students so that they can see clearly and choose a path that makes sense for them.
I don't believe in imparting skills that can make one earn a livelihood. I believe in imparting skills that make one live a meaningful life, because those who can live a life can earn livelihood also, though reverse may or may not be true.
I don't believe that the purpose of education is to help students just discover their intelligence. That's just hygiene. I believe that the larger purpose of education is to help students discover their ignorance because that leads to wisdom.
To know more about me I would urge you to do one or all of the following two things:
Get in touch with me and talk to me
Checkout the free preview of some of the course material provided. (Click Here)
Once you are sure that your requirements match my personality (i.e. my approach to education and life in general) then only I am the right teacher for you. Welcome to my world.
Course Details
Age appropriate: Children and young adults ~10 years and above; It is equally suitable for adults to refresh their thinking patterns
Course structure:

10 sections comprising of 27 sessions & 7 documents containing practice problems

Time available: Post purchase the course is accessible for a period of 1 calendar year
For any further queries please contact me at dreamofnobel[email protected] with your contact details and I will get in touch with you.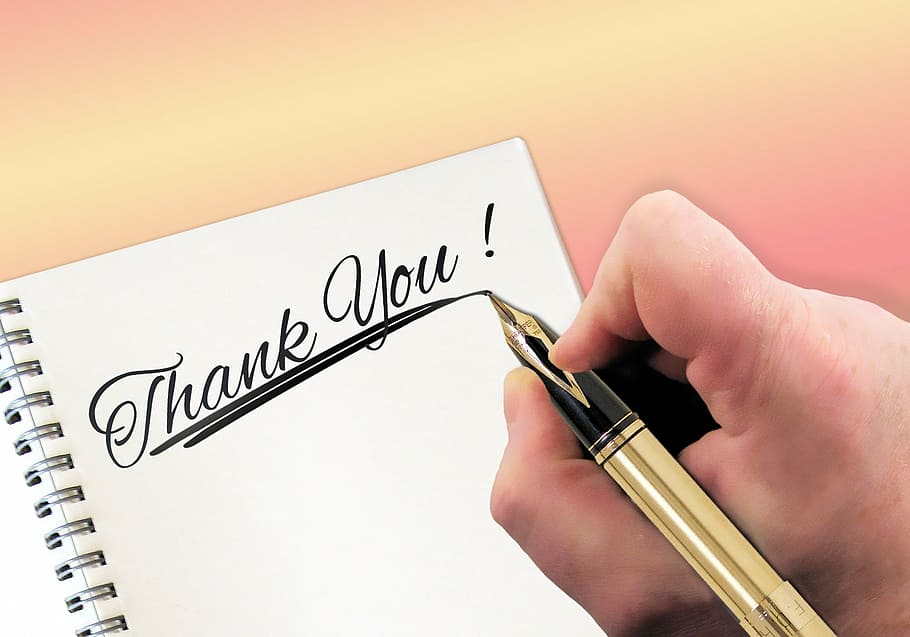 "A refreshing honest reminder of how we should approach problem solving. This course offers fresh perspective on leveraging stories to teach life altering concepts. Its a course for all ages - kids, teens and adults. Introduces key ideas such as its ok to say " No", difference between intelligence and wisdom. The framework, with regular practice, equips an individual to tackle challenges in a very rational way!!"
- Paresh Bhandari (LinkedIn Profile)
"We were excited to try out a course that "helps you think rationally". We did this course as a family and it was time well spent. The stories in the course are oft-repeated, age-old stories, but the way these stories have been co-opted, it makes you think (even as an adult). The course is conducted honestly and without contrivance. Overall, it gives a robust guideline to kids, to become more logical and rigorous in how they evaluate or look at things around themselves.
Heads up, its not a one-time course, kids or even adults need to make a practice of following it. A good parallel would be learning YOGA, but you need to practice it to reap the benefits."
- Richa Dikshit (LinkedIn Profile)

"Based on your suggestion, I have tried the storytelling methodology of practicing problem solving with my family. It worked out really well for us. Helped me motivate and demonstrate to my daughter that she has ideas and capability to pen a story/composition. However, she is still reluctant to do write-ups. Deeply appreciate your guidance."

- Manisha Bansal (LinkedIn Profile)

Course Curriculum
Section1: Traits of a rational thinker (4 sessions + practice problems) (Free Preview)
Section2: Generic problem solving process (3 sessions + practice problems)

Section3: Filter of constraints (2 sessions + practice problems)
Section4: Filter of effectiveness (3 sessions + practice problems)

Section5: Filter of future problems (2 sessions + practice problems)

Section6: Filter of implementation (2 sessions + practice problems)

Section7: Filter of being human (2 sessions + practice problems)

Section8: Problem solving process applied to real life problems (3 sessions)

Section9: Intuition and action (4 sessions)
Section10: Ignorance and Wisdom (2 sessions)
Frequently Asked Questions
Who is the course suitable for?
Children and young adults ~10 years and above, if they are doing the course alone. We strongly recommend that parents do the course jointly with their child... use this course to create a family engagement model. However, if the child is very young, the parents should do the course separately and then use the learnings in their interaction with their child. The course is equally suitable for adults to refresh their thinking patterns. It can also be used by organizations to develop a culture of empathetic rational thinking. If required we can work with organizations to customize the course accordingly.
What is the objective of this course?
The ART workshop is designed to inculcate a combination of independent thinking and empathy, through a creative format like storytelling, so that the participant can learn the same in a fun filled engaging manner. By the end of the course the participant will learn a simple model/process of solving problems, in a rational manner, that can be applied across situations in real life. In fact the utility of this course is best highlighted in the fact that we use this course to engage with children on our Science course. However, the larger and more important purpose of this course is to help the participant see life from a more meaningful perspective. We believe that the purpose of any learning is help one to live a life while improving on their skills to earn a livelihood.
How to move across the various modules of the course?
(1) In order to get the maximum benefit from the course please move across the course in a linear fashion i.e. go from Section1 to Section2 and so on. Inside each Section also across various sessions in the order they are laid out. This is required as each next session builds on top of the previous sessions. (2) Between two sessions we would strongly recommend you to leave some gap, wherein you can reflect on the contents of the session finished and develop your own insights. We will be happy if you can share the same with us.
Can I pay the course fee in installments?
No. The entire course fee has to be paid upfront. Remember price of anything is the energy one has to spend to become worthy of that knowledge. Money is just another form of energy. So, don't evaluate this course by comparing it to other courses in the market w.r.t price. There are enough people who can teach you problem solving better than me at a lower price. Therefore, if the sole intent is to acquire problem solving skill then you maybe wasting your time and money by purchasing this course.
What if I am unhappy with the course?
The only way you can be unhappy with this course is when you have brought this course for the wrong reasons. In case you have reached the FAQ section without reading the introduction to the course then I would urge you to go back there and reflect on what's written their seriously. If you do that then their is no way you can be unhappy with the course.
When does the course start and finish?
The course contents are made available the moment the purchase is made. The full course is accessible for a period of one year after the purchase is made. During this period it is a completely self-paced online course - you decide when you start and when you finish.
How long do I have access to the course?
After enrolling, you have access for a period of 1 year to this course - across any and all devices you own.
If I have queries, can I contact someone?
Absolutely. Please write to us at
[email protected]
with your contact details and we will revert to you at the earliest.
Where all this course can be used?
1. This course can be used by families to develop a model of engagement whereby children and parents can interact in a manner that develops an empathetic rational thinking. 2. This course can also be used by organizations to develop a culture of empathetic rational thinking. It can be a suitable tool to reorient thinking patterns of new employees as they graduate from their academic world to real world. It can also be used to refresh thinking patterns of senior employees.
So, after doing this course I will become an expert at problem solving?
No. In fact I would say that if you are just looking for becoming an expert at problem solving then you can actually find better teachers at a lower price. Yes, this course will help you to uncover the principles of empathetic rational thinking but there are two things to be kept in mind. 1. First, whether you will become one or not will depend on disciplined practice of what you have learnt in this course. On top of it, no one in the world can teach everything w.r.t any subject. So, on your journey of learning empathetic rational thinking you will discover new aspects that others may or may not have discovered (Do share with us so that we all can learn and grow together). To sum up, the level of expertise that you will eventually attain w.r.t real life problem solving will depend on disciplined practice and your ability to continuously learn from life. 2. This course aspires you to get on a journey that helps you live a life and that's the real value I see of this course. There are enough people in this world who can teach you how to read a book, but what's important from my perspective is to reflect on what has been read to learn some lessons.
Is there some discount applicable/available?
If you are buying this course, or for that matter anything in life, because of discount then you are buying for all the wrong reasons. This course is designed to help you live a better life and if your mindset is to buy a product in a way so that their is less risk of making a mistake, then that's not how one solves a problem. Good problem solving inherently involves an awareness filled risk taking. If we fail we learn a valuable lesson to avoid future mistakes. If we succeed we build on that skill further. I believe in this and it will reflect in my actions also, including not giving any discount for this course.